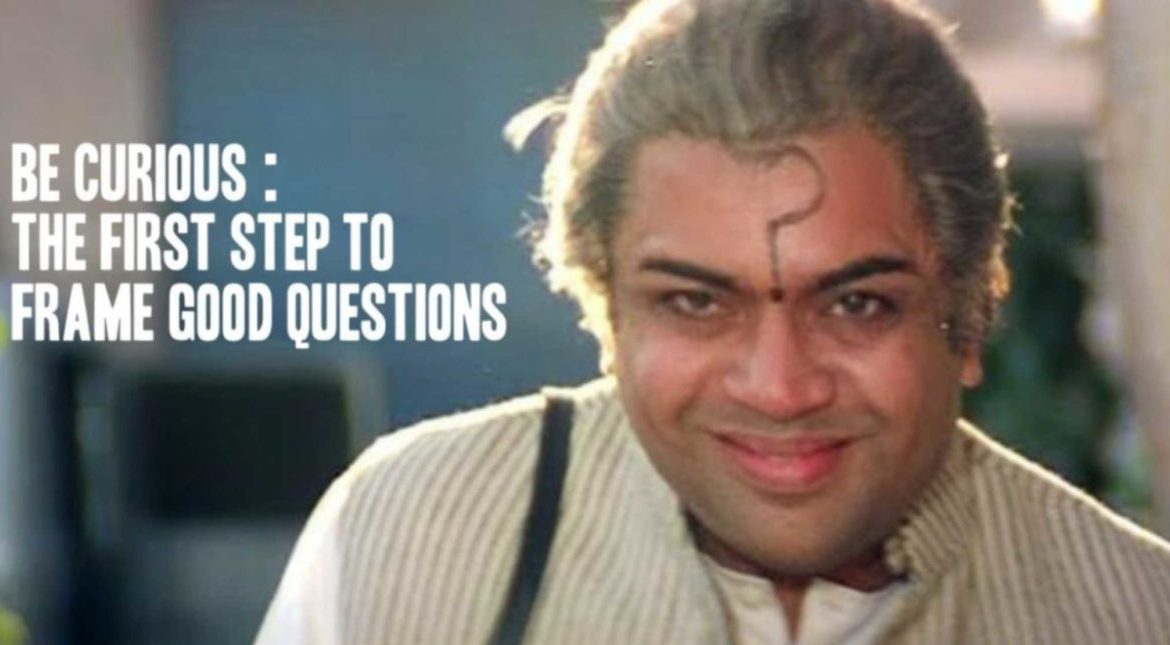 Solution Design
Design Thinking
Questions are more important than Answers
Seeking good Question is better than seeking a good answer
"If I had an hour to solve a problem and my life depended on the solution, I would spend the first 55 minutes determining the proper question to ask, for once I know the proper question, I could solve the problem in less than five minutes." —ALBERT EINSTEIN
Being a solution designer, following Albert Einstein is imperative for my business and me personally.I try to leave no opportunity to instill these qualities around my team and my clients also
Do your questions, questions assumptions?
Are you questions solution oriented?
Would be the answer the right solution?
Do your questions, lead to more questions?
Do they help getting the right insights required?
Do your questions have the ability to Ignite
The list goes on ….Few excerpts from great thinkers and authors reinforces my beliefs ..
Questions open the door to dialogue and discovery. They are an invitation to creativity and Design Thinking . Questions can lead to movement and action on key issues; by generating creative insights, they can ignite change———- (THE ART OF POWERFUL QUESTIONS Catalyzing Insight, Innovation, and Action by Eric E. Vogt, Juanita Brown, and David Isaacs)
The first step in strategy is to identify the one issue that matters most "the critical issue". To do this, you must frame the question properly. Effective strategy needs to be framed around the right questions.  ————- ( The Mind of the Strategist. The Art of Japanese Business by Kenichi Ohmae)
Still practicing his questioning discipline today, Nobel-prize winner, physicist Arno Penzias, believes "Change starts with the individual. So the first thing I do each morning is ask myself, 'Why do I strongly believe what I believe?' Constantly examine your own assumptions." It's this type of self-questioning that keeps creativity alive
Truly ..
the usefulness of Design Thinking and the knowledge we acquire from it  depend on the quality of the questions we ask.
BE Curious : Keep Questioning